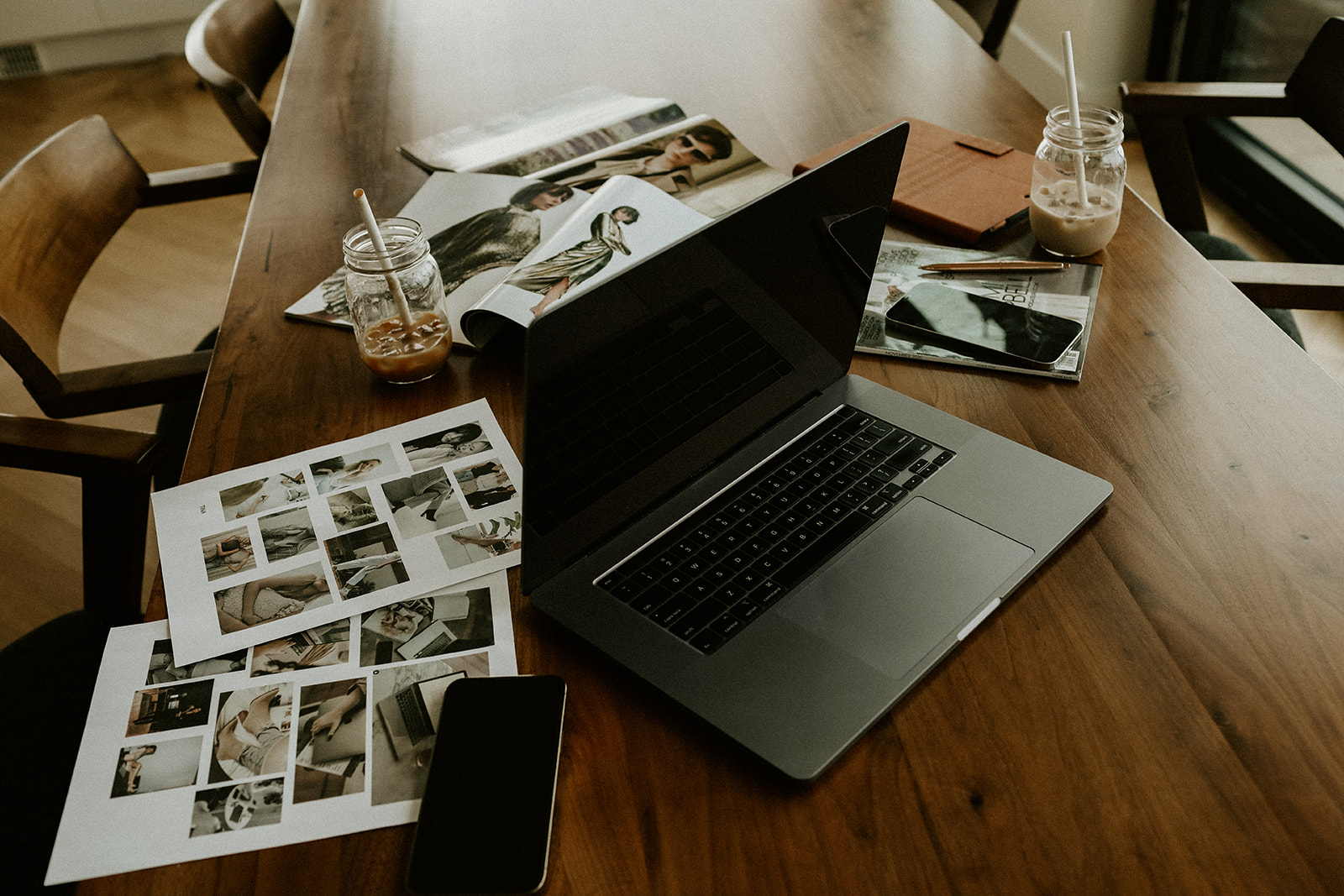 1. Defining your brand
In order to create a successful brand, it is essential to have a clear and well-defined brand strategy. Your brand strategy should be a roadmap that outlines your goals, audience, and overall approach to branding.
There are a number of factors to consider when developing your brand strategy, such as your company's history, mission, and values. It is also important to consider your target audience and what they are looking for in a brand.
Keep reading to learn more about how to develop a strong brand strategy!
https://unsplash.com/fr/@huntersrace
2. Creating a brand strategy
Once you have established your brand objectives and identified your target audience, it is time to create a detailed brand strategy. This should include a cohesive and consistent branding plan that can be applied across all areas of your company, including advertising, marketing, customer service, and product design.
Your brand strategy should be tailored to your individual brand and should speak directly to your target audience. This can help you create a connection between your brand and your target audience, which will result in increased brand awareness and customer loyalty.
A strong brand strategy should also include plans for how you will differentiate yourself from your competitors. This can be done by highlighting your brand's unique features and characteristics, such as its strengths, values, and culture. Additionally, you should strive to create a memorable brand identity by selecting a personalized logo, colors, fonts, and other visual elements that accurately represent your brand and its values.
Finally, your brand strategy should also include a plan for how you will promote your brand online and in other channels. This could involve creating content to be shared on social media, creating a website, or leveraging influencers or traditional advertising. It is also important to measure the success of your brand strategy and make adjustments as needed.
By taking the time to create a comprehensive and detailed brand strategy, you can create a powerful and successful brand that will be remembered for years to come.
https://unsplash.com/@dreamevile
3. Why you need a brand strategy
The age-old maxim "if you fail to plan, then you plan to fail" is certainly true of business. Without a comprehensive and well thought out brand strategy, businesses can easily fall behind their competitors.
A strategic brand approach will help you to clearly define your brand and its positioning in the marketplace. It will also give you a clear direction that you can follow in order to maximize the success of your business.
A brand strategy can also help you build a strong connection between your business and its target audience. This will help to establish a sense of trust between the two, which can then translate into increased sales and loyalty over time. It can also help you differentiate your business from the competition, which can help you to stand out in the marketplace.
In addition, a brand strategy can provide you with the means to measure your success. With well-defined goals and metrics in place, you will be able to track your progress and make adjustments as needed in order to improve your performance.
Creating a Brand Strategy is essential for the success of any business. It will provide the foundation you need to build a powerful and successful brand that will be remembered for years to come.
https://unsplash.com/@seanpollock
4. How to create a brand strategy
Creating an effective brand strategy is no easy task. It requires strategic planning and research to identify the goals and objectives of your business, as well as the target market you're trying to reach.
By understanding your target audience, you can develop a brand story and establish the tone for all your communications. This could include creating memorable taglines, logo, and packaging design to help set your brand apart.
Your brand strategy should also include a comprehensive online presence. This includes creating a website, managing your social media channels, and participating in influencer marketing. All of this should be designed to ensure your message is consistent and engaging.
It's also important to remember one common mistake many businesses make is to focus so much on the visual aspects of their brand—such as the logo and tagline—that they forget to develop the underlying strategy. Try to ensure that everything is designed with a purpose in order to create a powerful and recognizable brand.
https://unsplash.com/@adeolueletu
5. What should be included in a brand strategy
Once you have identified your brand's goals, objectives and target market, it's important to consider the following aspects of your brand strategy:
1. Brand voice and messaging – Define the voice and tone of all your communications, ensuring it is consistent across all mediums.
2. Brand positioning and value proposition – Understand who you are and why you exist and make sure it's clearly communicated to your target customers.
3. Brand architecture – Create a roadmap of your brand structure and create separate brand identity and positioning guidelines for each sub-brand.
4. Brand identity – Develop a unique, memorable logo, and visual elements that reflect your brand's personality, and can be applied to all your materials.
5. Brand experience – Understand the wants and needs of customers through the entire customer journey, from discovery to purchase.
6. Brand engagement – Create engaging solutions and loyalty programs to increase customer retention.
7. Brand protection – Ensure that your brand's reputation is protected against any risk or counterfeiters by taking appropriate measures.
https://unsplash.com/@austindistel
6. The keys to a successful brand strategy
Successfully executing a brand strategy requires the right mix of tactics. Below are some key steps you should take to ensure your strategy is successful:
1. Identify your brand's competitive advantages and areas for improvement.
2. Create meaningful customer insights and personas to better understand your target audience.
3. Develop a customer-centric brand story that reflects your mission, vision and values.
4. Design a customer experience that tells that story across all customer touch points.
5. Integrate customer loyalty programs to strengthen customer relationships and boost sales.
6. Monitor customer sentiment and use customer feedback to constantly refine and evolve your strategy.
Having the right brand strategy in place will help you build a solid foundation for the success of your business. With a clear focus on your brand promise, target audience and customer experience, you can ensure that your branding efforts are efficient and effective.
https://unsplash.com/@austindistel
7. How to implement your brand strategy
Once you have crafted your brand strategy and measured success, you need to implement it in a way that brings it to life. Here are some tips on how to best implement your brand strategy:
1. Update your website to reflect your new brand message.
2. Train your customer service team on customer experience best practices and the customer journey.
3. Measure customer sentiment with surveys and feedback forms.
4. Craft content to communicate the brand experience and customer value points.
5. Ensure everyone in the organization understands the brand strategy – not just the public-facing team.
6. Leverage social media to reach customers and amplify your message.
7. Implement loyalty programs or incentives to customer engagement.
Implementing your brand strategy in a comprehensive manner can help you ensure that customers are connecting with your brand in meaningful ways.
8. Brand strategy checkpoints
Once you have laid the foundation for your brand strategy and are in the process of implementing it, it's important to establish checkpoints that you can use to measure your progress along the way. Here are some tips on how to create effective brand strategy checkpoints:
1. Track your goals and any measurable outcomes (like return on investment).
2. Monitor consumer sentiment and evaluate existing customer feedback.
3. Review the messaging and visuals being used to communicate your brand.
4. Analyze the customer journey and ensure it is delivering the intended value propositions.
5. Evaluate any changes in the competitive landscape and how it is affecting your strategy.
6. Monitor and adjust your digital presence to ensure it's in alignment with your messaging.
7. Analyze customer data to see if changes need to be made to your loyalty program.
Checkpoints are an important part of tracking the success of your brand strategy, and they should be revisited on a regular basis.